"We use Firefox with
the Google Toolbar
and recommend it
to other web users."
GameRange Team
Star Defender
General Game Information
Version: 1.1
File Size: 3.6 Mb
Download Free Demo version
Price: $14
Get Full Version Now ($14)
System Requirements
Pentium 266Mhz or higher
Win95/98/ME/2000/XP
DirectX 7.0 or higher
32 MB RAM
Microsoft-compatible mouse
Star Defender - is a vertical scrolling space shooter. Advanced clone of Space Invaders. You are a test pilot flying the Tornado. Your ship is controlled by your mouse. The ship is limited to movement in the lower line of the play area. To fire, press the left mouse button. If you have rockets - press the right mouse button. Tornado can have up to 5 levels of power-ups. Each level gives you both more life and a more powerful weapon. Every time you are hit, you will lose 1 power level. When all power levels are depleted, your game is over.
The different types of enemy ships attack in waves. Each type of ship has different weapons, attack style, and AI. Each level consists of several waves. The last wave of each level is the boss.
Star Defender Awards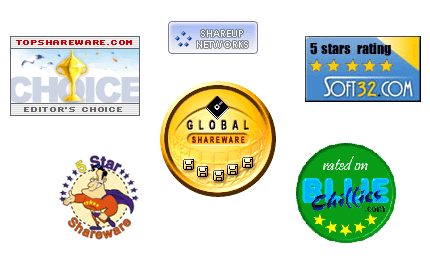 What people say about Star Defender game
Ed S.
"I really enjoyed the star defender, It reminds me of the classic games I used to play...... The graphics and game play are a LOT! better......"

Flossie W.
"I love the Star Defender, cant stop playing it, got to level 4 and wav 80, cant get past it, but been there many many times, i am not going to give up, Love the game."

Patrick I.
"I have been playing Star Defender for a while and I love it, my wife too!!!"

Victor V.
"I just purchase this game and I think is one of the best games I have ever played. I think this is the best game on the market so far. I played this game for hours. I got my first password, I also score 30,000 points. What a great game. Thanks a lot."
Protect the humanity against an alien virus in this popular galaga game remake
Get through the labyrinths of the castle and collect valuable items. »»